Garden City Runners
Welwyn 10K
Entries now open!
Welwyn 20.20K
Entries now open!
2020 Entries Now Open
We are pleased to announce entries are now open to the 2020 Welwyn 10K. After runner feedback has been received we have moved the start time to 09:55am.
In 2020 to celebrate the 100th anniversary of Welwyn Garden City we are holding a one off event of the Welwyn 20.20K. Comprising two laps of the course with an added section through Lince's Livery Yard and over a multi terrain course, all marshaled and starting at the same time as the 10K. A unique opportunity and we will have a special souvenir medal for all 20.20K finishers. Entry is £20.20 with a £2 discount for club members. Find out more about the celebrations at https://www.wgc100.org/
The Committee is also pleased to announce that we will be holding another new event the "Junior Dash" all participants welcome over about 400m in the main field ending through the finish gantry with a fun run medal for all finishers. This is a free event, we ask that anyone under 4 is accompanied but the Dash will all be in sight of the main field.
One of our longstanding sponsors is HRJ Foreman Laws Solicitors, please click their logo if you would like to contact them.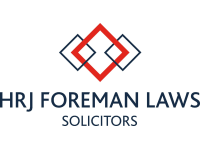 See the news archive